Mike's Best of IBC 2005 Picks (so far, updated)
So Martijn Schroevers has done a great job of scouring the show floor for indie related stuff. So far, here are my current picks for Best of Show as far as indies are concerned:
So far, the most significant new stuff for indies at the show is (and this is my ranking):
1.) Panasonic's HVX-200 -the Do It All camera – 720p (24 or 60), 1080p24, 1080i30 for the NTSC version. Also does DV and DVCPRO
… follow link for more info![HD For Indies]

---
I (Cyndi) LOVE, LOVE, LOVE this show! J.J. Abrams is a golden god (lower case Gs but a god nonetheless)!
Lost: The Complete First Season
. DVD Reviews: Buena Vista's seven-disc collection of "Lost's" first season, featuring enough carefully crafted bonus features to fill a secret hatch, more than matches the ambition of the show's creators. [
Variety.com
]
---
'Dynamite' thesp hears 'Mama' call
. Film News: Heder to take title role in laffer — "Napoleon Dynamite" star Jon Heder will take the title role in "Mama's Boy," a Warner Independent Pictures comedy that will mark the feature directorial debut of Tim Hamilton. [
Variety.com
]
---
Telluride. Wrap-up.
. Jonathan Marlow looks back on the highlights – and occasional troughs – of the Telluride Film Festival. Unlike other events large and small, Telluride has a number of qualities of distinction that sets it apart from other film festivals. First… [
GreenCine Daily
]
---
Exploring 60s America in Three New Films: "Capote," "Brokeback Mountain" and "No Direction Home" (And More From Telluride)
. On the nearly one hundred year old Sheraton Opera House building where the Telluride Film Festival began 32 years ago hangs a sign that reads simply, "SHOW." The sign has been there since before organizers Bill and Stella Pence, who founded the event with Tom Luddy, first came to this mountain town in 1972. Somehow the word came to represent this festival, having been used on the first fest poster and etched into the silver medallion that organizers award honorees. "It's the essence of what we are all about," Bill Pence told indieWIRE, "We look upon ourselves as 'The Show'." Eugene Hernandez reports from Telluride, Colorado. (09/06/05) [
indieWIRE
]
---
Frog Design Mind
. [Note: Even if you have never heard of frog design, you are undoubtedly familiar with the company's enormously influential industrial design work—the Sony Trinitron TV, Logitech's QuickCam... go to their site! Their work is incredible! [
Gizmodo
]
---
The Reeler's Fall Movie Preview Review
. FLIGHTPLAN's Jodie Foster is concerned about the quality of this year's fall movie previews (Photo: Touchstone Pictures). As sure as it brings leaves' changing hues, gripping pennant races and a life-draining barrage of political ambition, autumn boasts the promise… (The Reeler). [
blogs.indieWIRE.com: Independent Film
]
---
Katrina: timelines (or, OMGWTF happened?)
.
Xeni Jardin
:
On-air, in print, and online: looking back on exactly what took place, who did or didn't do what, and when. Here are a few timelines.
Reporters Laura Sullivan and Daniel Zwerdling of NPR's All Things Considered did a terrific two-part timeline today. These two radio segments are essential listening.
Katrina Timeline:

(1) Unexecuted Plans

(2) Misdirected Aid
---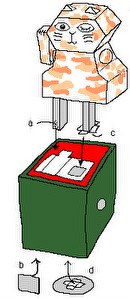 Mechanical papercraft toys — including a Maneki Neko
.
Cory Doctorow
:
This Japanese site features many stupendous mechanical paper models, including this Maneki Neko lucky cat whose hand waves and whose eye winks.
Link
(
via Paper Forest
)
[
Boing Boing
]
---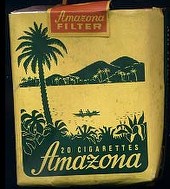 Cigarette packages through the ages
.
Cory Doctorow
:
This French site sports photos of literally hundreds of cigarette packets down from the ages. The artwork is truly lovely —
Link
(
via We Make Money Not Art
)
[
Boing Boing
]